The ultimate snapshot camera for the times. While remaining true to its unchanging concept, the GR continues to evolve. Superb image quality and portability for recording everything you see. Speed that is ready to capture split-second photo opportunities. Ease of use and reliability as a tool of creative expression. The GR III is the new destination for such a search. This model offers the very essence of recording instants in time as photos. Experience the essence of the GR.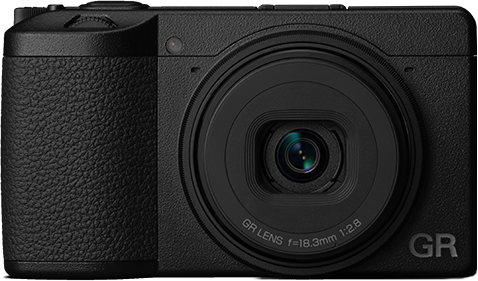 High resolution and high contrast. Introducing the sharp imaging of the newly developed GR lens
The GR lens with a new lens construction was developed for even better image quality. This lens uses a slim optical system with six elements in four groups while maintaining the 18.3 mm (35 mm format equivalent: 28 mm) focal length and brightness of F2.8. High-refractive index, low dispersion glass and aspherical high-precision molded glass lenses are optimally placed in the lens construction to suppress distortion and chromatic aberration to the absolute limit, delivering a high level of sharpness. This results in images that are sharp and clear across the entire frame even from the widest aperture setting.
NEW The detailed descriptive power of the 24.2 M large APS-C size image sensor
This model is equipped with a high-resolution, wide dynamic range APS-C size CMOS image sensor (approx. 24.24 effective megapixels). It has approximately 1.5 times the pixels of the GR II and an anti-aliasing filterless construction that utilizes the characteristics of the high-resolution lens for high-definition detail reproduction. Both the image sensor and lens are also optimized for the best possible image quality.
NEW Advanced image processing and responsiveness. Meet the new GR ENGINE 6
The imaging processor on this model is the new GR ENGINE 6. It elevates the essential high image quality performance of the GR for an even greater level of detail. Faster processing makes a high pixel count image sensor and multi-level gradation in 14-bit RAW possible. This also contributes to improved responsiveness and functionality for autofocus and movie.
NEW Shooting at ISO 102400 is possible with our original signal processing technology
A high-performance processor "Accelerator Unit" has been adopted on this model as a powerful way to support high image quality. The signal output by the image sensor is sent to the image processor after being optimally handled. This reduces noise, delivering superb resolution and color reproduction across the entire sensitivity range. It also makes it possible to shoot at ISO 102400.
NEW 3-axis, 4-step Shake Reduction for high image quality across a wide shooting range
Camera shake is reduced for crisp images even when taking split-second snapshots. Shake Reduction is installed while making the body size of the GR III more compact than its predecessor model. It minimizes the shake on three axes, including yaw, pitch and roll. Compensation effects deliver as many as 4 steps of shutter speed*.
*CIPA standard.
1/125 sec., F2.8, ISO2000, EV -2, WB: Multi Auto White Balance
NEW AA filter simulator for reducing false colors and moiré thanks to Shake Reduction mechanism
The effects of the optical anti-aliasing (AA) filter are obtained with Shake Reduction. Moving the image sensor slightly during the exposure suppresses false colors and moiré. You can choose whether to prioritize resolution or reducing false colors and moiré depending on your subject. Choose [High] or [Low] for effect settings.
• Sufficient functionality may be achieved when the shutter speed is slower than 1/1000 second.
AA Filter Selector
Thanks to the built-in SR system, by using the microscopic vibration of the image sensor unit during image exposure, generates the same level of moiré-reduction effect as optical AA (anti-aliasing) filter. Unlike fixed optical AA filters which always creates the identical result, this innovative simulator allows the user to adjust the level of the moiré-reduction effect from OFF, Type1 and Type2. Bracketing of all those settings is also possible. Depending on your subject, you can chose high resolution shooting or AA filtered shooting.

Lens
Lens Construction
6 elements in 4 groups (2 aspherical lens elements)
Focal Length, Aperture
18.3mm (Approx. 28mm in 35mm equivalent focal length), F2.8~F16
Image Capture Unit
Image Sensor
Type: Primary color filter CMOS. Size: 23.5mm x 15.6mm
Effective Pixels
Approx. 24.24 megapixels
Sensitivity (Standard output)
ISO100~102400: Auto (ISO Auto Lower/Upper Limit and Minimum Shutter Speed can be set), Manual:
Image Stabilization
Sensor-shift shake reduction (SR)(3-axis)
AA Filter Simulator
Moiré reduction using SR unit (Off, Low, High)
Dust Removal
Image sensor cleaning using ultrasonic vibrations "DR II"
File Formats
Still Image
File Format: RAW (DNG) 14bit, JPEG (Exif 2.3), DCF2.0 compliant
Color Space: sRGB、AdobeRGB
Recorded Pixels:
【3:2】L(24M:6000×4000), M(15M:4800×3200), S(7M:3360×2240), XS(2M:1920×1280)
【1:1】L(16M:4000×4000), M(10M:3200×3200), S(5M:2240×2240), XS(1.6M:1280×1280)
Movie
File Format: MPEG4 AVC/H.264 (MOV)
Recorded Pixels: Full HD (1920×1080, 60p/30p/24p), Sound: Built-in stereo microphone
Recording Time: Up to 25 minutes or 4GB; automatically stops recording if the internal temperature of the camera becomes high.
Storage Medium
Internal Memory (Approx. 2GB), SD/SDHC/SDXC Memory Card (Conforms to UHS-I standards)
Focus
Type
Hybrid AF (Image plane phase-matching and Contrast detection)
Focus Mode
Auto-area AF, Zone AF, Select AF, Pinpoint AF, Tracking AF, Continuous AF, MF, Snap, ∞
Face Detection
ON, Use only in Auto-area, OFF
Focus Range (From lens face)
Normal: Approx. 0.1m~∞, Macro Mode: Approx. 0.06m~0.12m
Exposure
Exposure Mode
Program AE, Aperture Priority AE, Shutter Priority AE, Manual Exposure
Metering Mode
Multi-segment, Center-weighted, Spot, Highlight-weighted
Shutter Speed
1/4000 sec. – 30 sec. (Limit by aperture setting F2.8: 1/2500 sec, F5.6 or greater: 1/4000 sec.)
Timed Exposure (10sec. – 20min.), Bulb, Time
EV Compensation
Still Image: ±5EV, 1/3EV steps, Movie: ±2EV, 1/3EV steps
ND Filter (2EV)
AUTO, ON, OFF
White Balance
Auto White Balance, Multi Auto White Balance, Daylight, Shade, Cloudy, Fl. – Daylight Color, Fl. – Daylight White, Fl. – Cool White, Fl. – Warm White, Tungsten, CTE, Manual White Balance, Color Temperature
Fine Adjustment
Adjustable ±14 steps on A-B axis or G-M axis
Drive Mode
Drive
Single Frame Shooting, Continuous Shooting, Bracketing, Multi-exposure, Interval Shooting, Interval Composite
Self-timer
10 sec., 2 sec., OFF
Shooting Functions
Crop
35mm, 50mm, OFF
Image Control
Standard, Vivid, Monotone, Soft Monotone, Hard Monotone, Hi-Contrast B&W, Positive Film, Bleach Bypass, Retro, HDR Tone, Custom1, Custom2

Adjust parameters: Saturation, Hue, High/Low Key Adjustment, Contrast, Contrast (Highlight), Contrast (Shadow), Sharpness, Shading, Clarity, Toning, Filter Effect, Grain Effect*, HDR Tone Level (Adjust parameter varies depending on the selected image setting)
* This parameter will be available via a firmware update.

Dynamic Range Correction
Highlight Correction, Shadow Correction
Noise Reduction
Slow Shutter Speed Noise Reduction, High-ISO Noise Reduction
Display
Display magnification (4x, 16x), Grid display (4×4 Grid, 3×3 Grid), Histogram, Bright area warning, Electronic Level
Playback Functions
Playback View
Single frame, Multi-image (20, 48 frames), Display magnification (up to 16x, 100% view and Quick Zoom view available), Histogram (Y histogram, RGB histogram), Grid display (3×3 Grid, 4×4 Grid), Bright area warning, Auto Image Rotation,
Base Parameter Adjustment
Brightness, Saturation, Hue, Contrast, Sharpness
RAW Development
Aspect Ratio, JPEG Recorded Pixels, Color Space, White Balance, Image Control, Peripheral Illumination Correction, Sensitivity, High-ISO Noise Reduction, Shadow Correction
Edit
Resize, Cropping, Levels Adjustment, White Balance Adjustment, Color Moiré Correction, Movie Edit (Cut), Movie Edit (Divide)
LCD Monitor
Type
3.0 inch TFT color LCD (aspect ratio 3:2)、Approx. 1037K dots, Wide viewing angle, Air-gapless tempered glass
Touch Screen
Capacitive sensing method
Adjustments
Brightness, Saturation, Blue/Amber, Green/Magenta, Outdoor View Setting: ±2 Steps
Wireless LAN
Standards
IEEE 802.11b/g/n (HT20) (Wireless LAN standard protocol)
Frequency (Center Frequency)
2412MHz~2462MHz (1ch~11ch)
Security
Authentication: WPA2, Encryption: AES
Bluetooth®
Standards
Bluetooth® v4.2 BLE(Bluetooth Low Energy)
Frequency (Center Frequency)
2402MHz~2480MHz (CH0~CH39)
Interfaces
USB Type-C™
Battery Recharge/Power Supply (Optional AC Adapter required), Data Transfer: MTP, Video output: DisplayPort over USB-C (DisplayPort Alternative Mode)
Hotshoe
Compatible with P-TTL Auto Flash
Flash Mode: Flash On, Flash On+Red-eye, Slow-speed Sync, Slow Sync+Red-eye
Flash Exposure Compensation: -2.0 -+1.0
Lens adapter pin
Available
Power Supply
Battery Type
Rechargeable Battery DB-110
AC Adapter
AC Adapter Kit K-AC166(Optional)
Battery Life
Number of recordable images: Approx. 200 images,
* With a fully-charged Rechargeable Lithium-ion Battery under the temperature at 23°C. Tested in compliance with CIPA standard. Actual results may vary depending on the shooting condition.Playback time: Approx. 180 minutes
* The playback time is a guide based on RICOH's measurement method . The actual number differs according to usage conditions.
Dimensions and Weight
Dimensions
Approx. 109.4(W)×61.9(H)×33.2(D)mm (excluding protrusions)
Weight
Approx. 257g (Included dedicated battery and SD memory card), Approx. 227g (Body only)
Included Accessories
Rechargeable Battery DB-110, USB Power Adapter, Power Plug, USB Cable I-USB166, Handstrap
Language
English, French, Germany, Spanish, Portuguese, Italy, Dutch, Danish, Swedish, Finnish, Polish, Czech, Hungarian, Turkey, Greek, Russian, Thai, Korean, Simplified Chinese, Traditional Chinese, Japanese

Wide Conversion Lens (GW-4)
Model No. 30248

Lens Adapter (GA-1)
Model No. 37817

Mini External Viewfinder GV-2
Model No. 175093

External Viewfinder GV-1
Model No. 172798

Ring Cap GN-1
Model No. 37819-37823

Metal Hot Shoe Cover (GK-1)
Model No. 30252

Rechargeable Battery (DB-110)
Model No. 37838

Battery Charger (BJ-11)
Model No. 37861

AC Adapter (K-AC 166U)
Model No. 38372

Cable Switch CA-3
Model No. 30004

Soft Case (GC-9)
Model No. 30249

Neck Strap GS-3
Model No. 175810

Hand Strap GS-2
Model No. 173383

Auto flash [AF201FG]
Model No. 30458

AF360FGZ II (w/ case)
Model No. 389160

Auto Flash [AF540FGZ II] Weather Resistant
Model No. 30456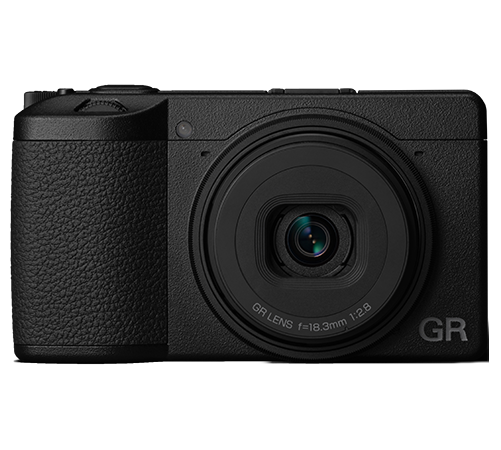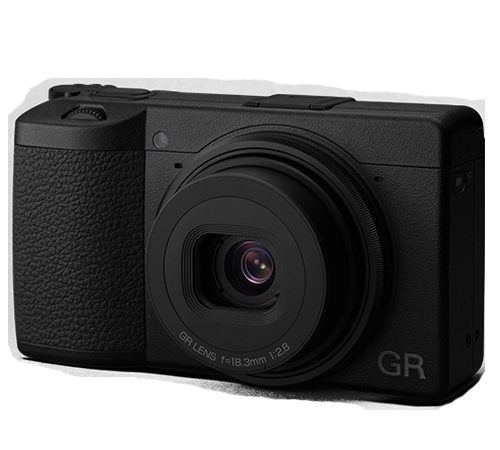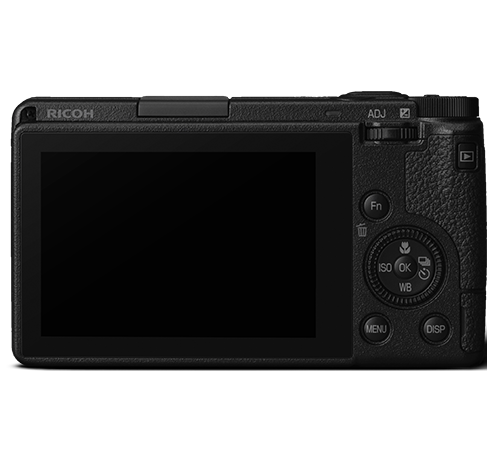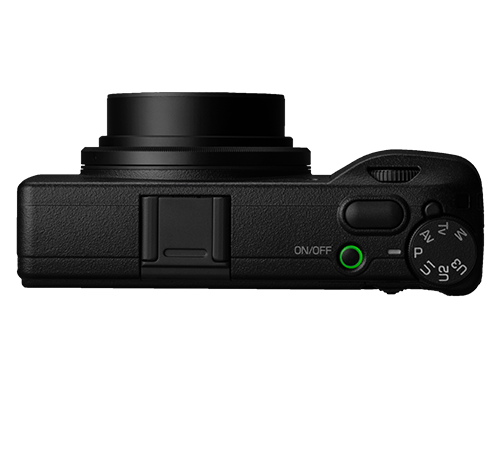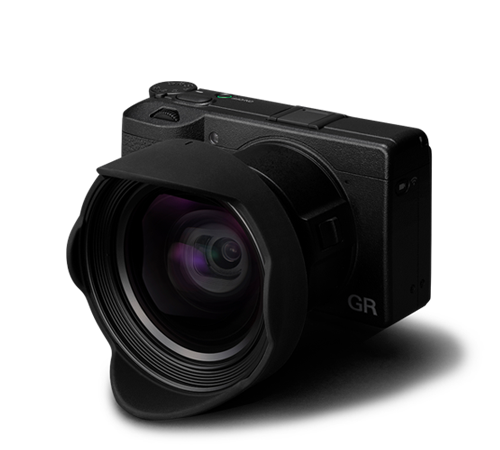 Rechargeable Battery DB-110
USB Power Adapter
Power Plug
USB Cable I-USB166
Handstrap