Designed in pursuit of enhanced usability and outstanding quality, this advanced model joins RICOH THETA's series of 360-degree cameras that shoot immersive still images and videos in a single shot and is equipped with many firsts for THETA series: a large touch screen display, interchangeable battery, and external memory card.
Keeping in line with the original product concept for RICOH THETA cameras, the RICOH THETA X has a compact, lightweight body that can be easily carried around anywhere and offers high-resolution image quality equivalent to a maximum of approximately 60 megapixels (output pixel). The 2.25-inch full-colour touch screen display makes standalone camera use much easier by reducing the need to connect to a remote control or smartphone app. The THETA X also supports use of an interchangeable battery and an external memory card for more efficient and reliable shooting.


Features
Striving for ease-of-use with amazing high performance.

The first time a large 2.25-inch LCD touch panel has been equipped on the THETA series. Enables you to check images you took right there in minutes. Detailed shooting settings can be made on the touch panel without using the smartphone app.

Record natural 360-degree images using up to approximately 60MP (11008 x 5504, 11K) still image shooting and high-precision stitching.

Supports an external memory card in addition to the internal memory capacity. Also supports shooting for a long period of time because the battery is replaceable.

Shoot incredibly realistic spherical images and videos using video shooting with improved image stabilization at up to 5.7K, 30fps video.
*Devices that can play back the video may differ depending on the video resolution.

Achieves wireless high-speed transfer of still images and videos to a smartphone.

Due to the built-in GPS (QZSS) and A-GPS, accurate position information can be acquired to embed into 360-degree photos.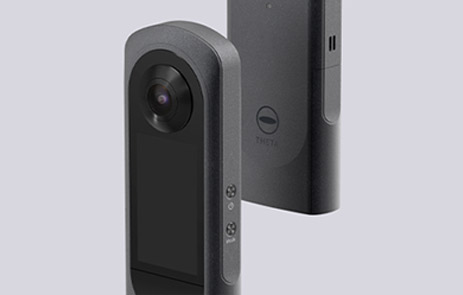 Design
Enable everyone to easily enjoy 360°
---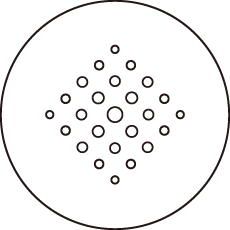 Has a magnesium alloy body that is both durable and feels high-end.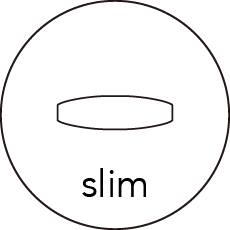 Achieves a thin and lightweight body while having a 2.25-inch TFT color LCD (with an auto brightness adjustment function).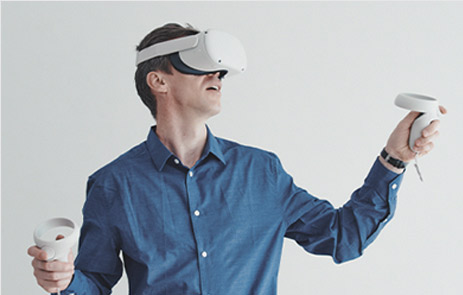 Creativity
Create your own images using editing functions.
---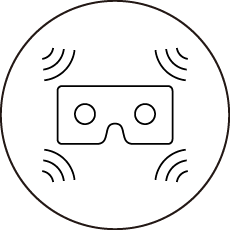 5.7K video makes the world of VR more real.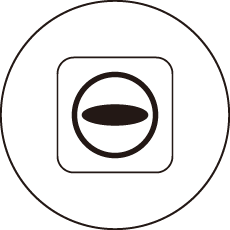 Easy to put the finishing touches on eye-catching work using the dedicated editing app THETA+.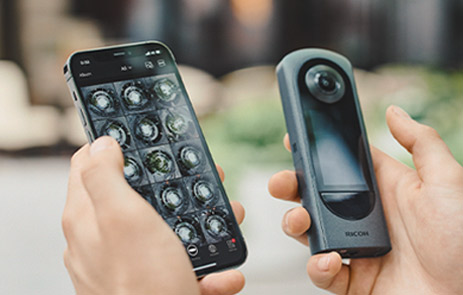 Share
Use the dedicated apps to easily share your work from anywhere with people all over the world.
---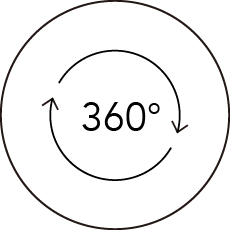 Upload your work to theta360.com, a website dedicated to sharing 360-degree images. Anybody can easily publish 360-degree images throughout the world.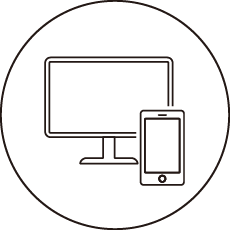 A convenient dedicated app is available for both the PC and smartphone. Enjoy the world of RICOH THETA even more.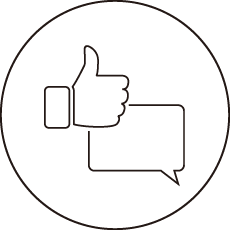 360-degree photos can be uploaded as is to Facebook and LINE. Easy to share the 360-degree world with friends.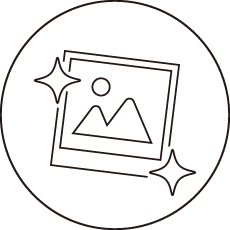 Post images and videos to Instagram and Twitter after processing them in THETA+.

Link to various Cloud services and solutions that utilize 360-degree images, such as the virtual tour service.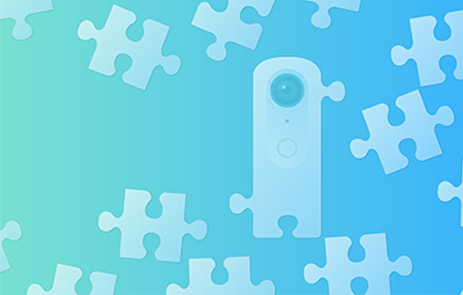 Advanced
Expand your THETA.
---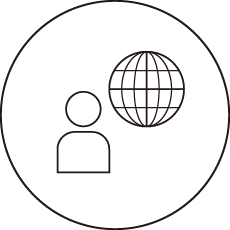 The Android™-based system has been adopted for the OS. Make THETA your own with plug-ins. Plug-ins can be downloaded directly on the camera.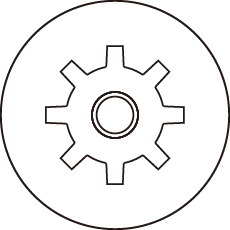 In addition to Ricoh genuine plug-ins, plug-ins can be developed by companies and individuals worldwide.


Release date
March 2022
Exterior/external dimensions
51.7mm (W) × 136.2mm (H) × 29.0mm (21.5mm *1) (D)
Weight
Approx. 170g (Included dedicated battery and SD memory card), Approx. 144g (Body only)
File Size Still Images
11K: 11008 × 5504 (Approx. 60 megapixels)
5.5K: 5504 × 2752 (Approx. 15 megapixels)
File Size Videos
5.7K: 5760 x 2880 /30fps /120Mbps,64Mbps,32Mbps (*)
4K: 3840 × 1920 /60fps /120Mbps,64Mbps,32Mbps (*)
4K: 3840 × 1920 /30fps /100Mbps,54Mbps,32Mbps
2K: 1920 × 960 /30fps /32Mbps,16Mbps,8Mbps

(*) Available when the wireless LAN is off or when power is supplied via the AC Adaptor K-AC166* (Not included) connected without the battery inserted.

Live Streaming (USB)
4K 3840 × 1920 /30fps /100Mbps *2
2K: 1920 × 960 /30fps /32Mbps
Microphone
Monoaural
Recording medium
Internal memory: Approx. 46GB
microSDXC Memory Card (64GB or higher, and conforms to UHS-I interface and Video speed class V30, exFAT format)
Number of photos that can be recorded, time *3
With a Internal memory (Approx. 46GB)
Still image: (11K) Approx. 4600 photos, (5.5K) Approx. 11500 photos
Video (time per recording): Max. 5 minutes/Max. 25 minutes *2
Video (total recording time):
5.7K/30fps/120Mbps: Approx. 50 minutes
5.7K/30fps/64Mbps: Approx. 100 minutes
5.7K/30fps/32Mbps: Approx. 200 minutes
4K/60fps/120Mbps: Approx. 50 minutes
4K/60fps/64Mbps: Approx. 100 minutes
4K/60fps/32Mbps: Approx. 200 minutes
4K/30fps/100Mbps: Approx. 60 minutes
4K/30fps/54Mbps: Approx. 115 minutes
4K/30fps/32Mbps: Approx. 200 minutes
2K/30fps/32Mbps: Approx. 200 minutes
2K/30fps/16Mbps: Approx. 395 minutes
2K/30fps/8Mbps: Approx. 775 minutes
Compatible accessories
Tripod/stand (includes tripod mount hole)
Included Accessories
Rechargeable battery DB-110, Soft case, USB Cable
Object distance
Approx. 40cm – ∞ (from front of lens)
Shooting mode
Still image, Video: Auto, Shutter Priority, ISO Priority, Manual
Live Streaming: Auto
Exposure control mode
Auto, Shutter Priority, ISO Priority, Manual
Exposure compensation
-2.0 to +2.0EV, 1/3EV step
ISO sensitivity (standard output sensitivity)
Still image, Video: [AUTO, Shutter Priority] ISO50 to 3200, The Upper Limit settings ISO100 to 3200, [ISO Priority, Manual] ISO50 to 3200
Live Streaming: ISO50 to 3200
White balance mode
Auto, outdoor, shade, cloudy, incandescent lamp 1, incandescent lamp 2, daylight color fluorescent lamp, natural white fluorescent lamp, white fluorescent lamp, light bulb color fluorescent lamp, Underwater, Color temperature (2500K – 10000K) *4
Shutter speed
Still image: [AUTO] 1/16000 sec. to 1/8 sec (When the camera is determined to be stationary: Up to 1/2 seconds), [Shutter Priority, ISO Priority] 1/16000 sec. to 15 sec. , [Manual] 1/16000 sec. to 60 sec.
Video: 1/16000 sec. to 1/30 sec.
Live Streaming: 1/16000 sec. to 1/30 sec.
Shooting Functions
Still image: Noise reduction, HDR Rendering, Continuous shooting, Time shift, Interval shooting, Multi bracket shooting, Self-timer (1~10sec.), My Settings
Video: Self-timer (1~10sec.), My Settings
Power source
Rechargeable battery DB-110 (1350mAh) *5
Battery life
Still image: Approx. 220 photos *6
Video:5.7K 30fps Approx. 30 minutes, 4K 30fps Approx. 55 minutes *6
File format
Still image: JPEG (Exif Ver. 2.3.1)
Video: MP4 (Video: MPEG-4 AVC/H.264, Audio: AAC-LC (1ch))
Live Streaming : Video:H.264, Audio: AAC-LC(1ch)
External interface
USB Type-C, USB3.2 gen1
Remote Shutter
Remote Control TR-1
Lens construction
7 Elements in 7 Groups
Lens F number
F2.4
Image Sensor Size
1/2.0 type (×2)
Image Sensor Effective Pixels
Approx. 48 megapixels (×2)
Display Panel
Type: 2.25 inch TFT color LCD, 360×640 dots, Automatic brightness adjustment function
Touch Screen: Capacitive sensing method
GNSS
GPS, SBAS (WAAS, EGNOS, MSAS, GAGAN), QZSS, A-GPS
Wireless Communications Standard
IEEE802.11 a/b/g/n/ac (2.4GHz/5GHz) *7
IEEE802.11 b/g/n (2.4GHz Only)
Bluetooth 5.0
Wireless Communication operating frequency band range
2400MHz to 2483.5MHz
5150MHz to 5250MHz *7
Wireless LAN using channel
2.4GHz: 1 – 11ch or 1 – 13ch *7
5GHz: W52 (36 – 48ch, Channel bandwidth 20/40/80MHz) *7
Wireless LAN Protocol
HTTP (Open Spherical Camera API Level2), HTTPS (Plug-in Store, Update firmware)
Usage temperature range
0°C – 40°C
Usage humidity range
90% or less
Storage temperature range
-20°C – 60°C
*1 Excluding lens section
*2 If the temperature in the camera rises, shooting will end automatically. The maximum shooting time for recording 5.7K/30 fps and 4K/60 fps videos is approx. 10 minutes (at an ambient temperature of 25°C) due to the temperature rise of the camera. The maximum time for streaming 4K/30 fps live streaming is approx. 25 minutes (at an ambient temperature of 25°C). If the temperature in the camera rises rapidly due to the surrounding environment or shooting conditions, the shooting time will be even shorter.
*3 The number of photos and time are guides only. The actual number differs according to the photography conditions.
*4 The Color temperature can be set for Still image or Video mode.
*5 Charge the battery by connecting it to a PC using the supplied USB cable.
*6 The number of photos that can be taken is a guide based on RICOH's measurement method. The actual number differs according to usage conditions.
*7 That differs depending on the region.
Trademarks
Bluetooth® is a trademark or registered trademark of Bluetooth SIG Inc. in the United States and other countries.
USB Type-C™ is a trademark of USB Implementers Forum.
microSDXC is a trademark of SD-3C, LLC.
All other trademarks are the property of their respective owners.

TL-3 Lens Cap
Model No. 910833

Rechargeable Battery (DB-110)
Model No. 37838

Battery Charger (BJ-11)
Model No. 37861

AC Adapter (K-AC 166U)
Model No. 38372

TS-2 Semi-Hard Case
Model No. 910762

TR-1 Remote Control
Model No. 39892

Theta Extension TE-1
Model No. 910710

Attachment for Theta Strap
Model No. 910711-910715

Ricoh Selfie Stick TM-2
Model No. 910765

Ricoh TD-1 Monopod
Model No. 910821

THETA Stand TD-2
Model No. 910822

Gallery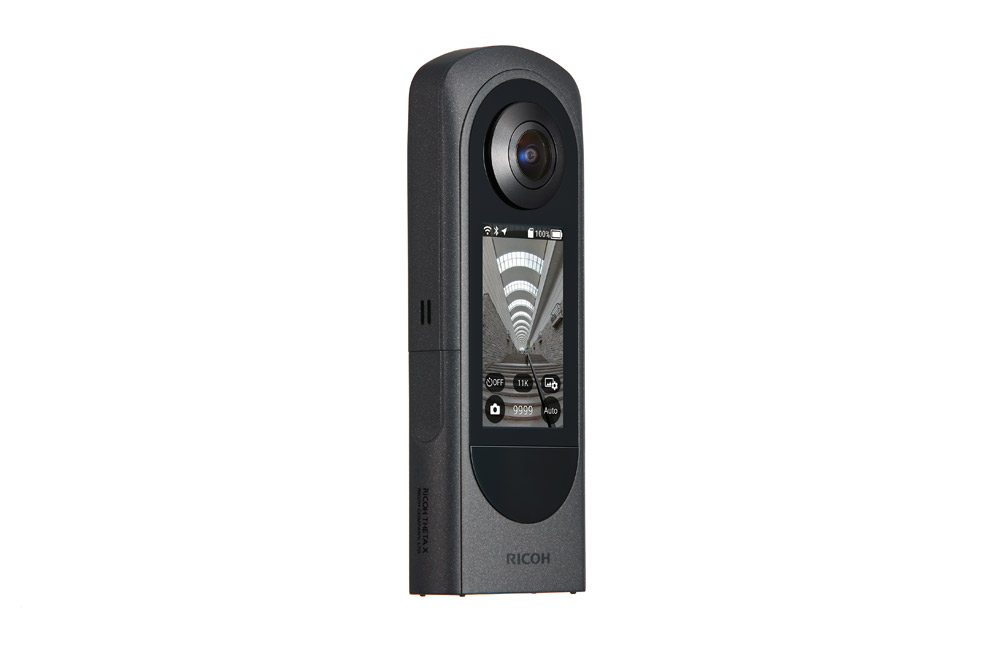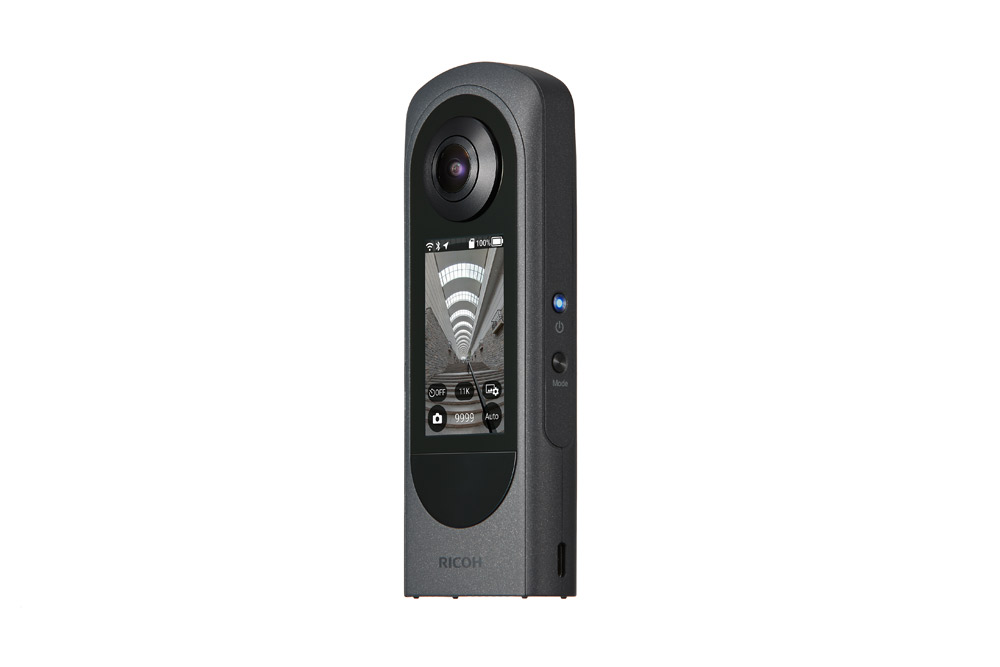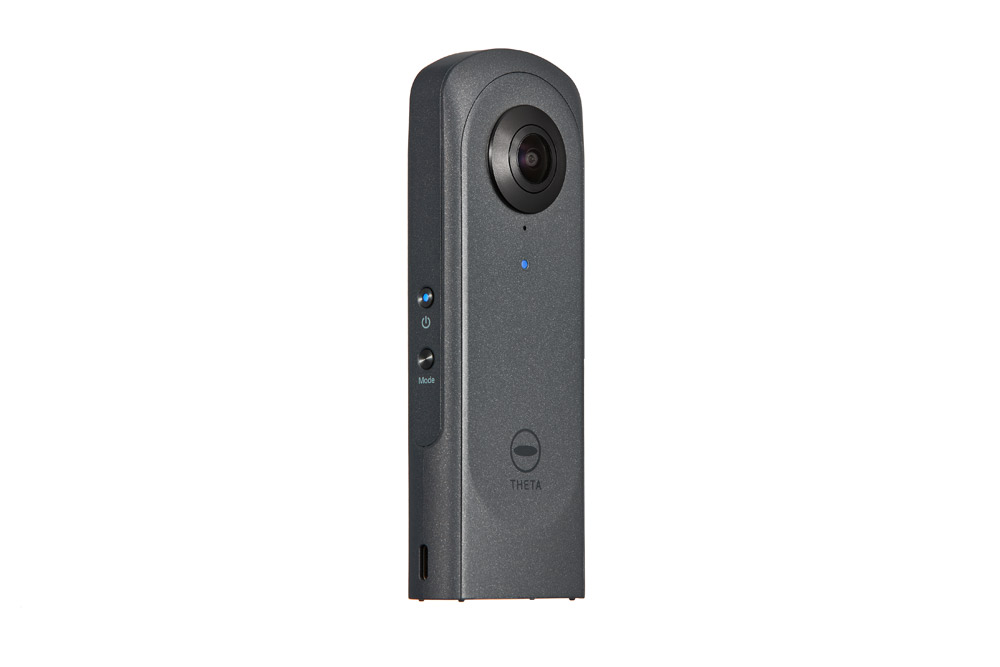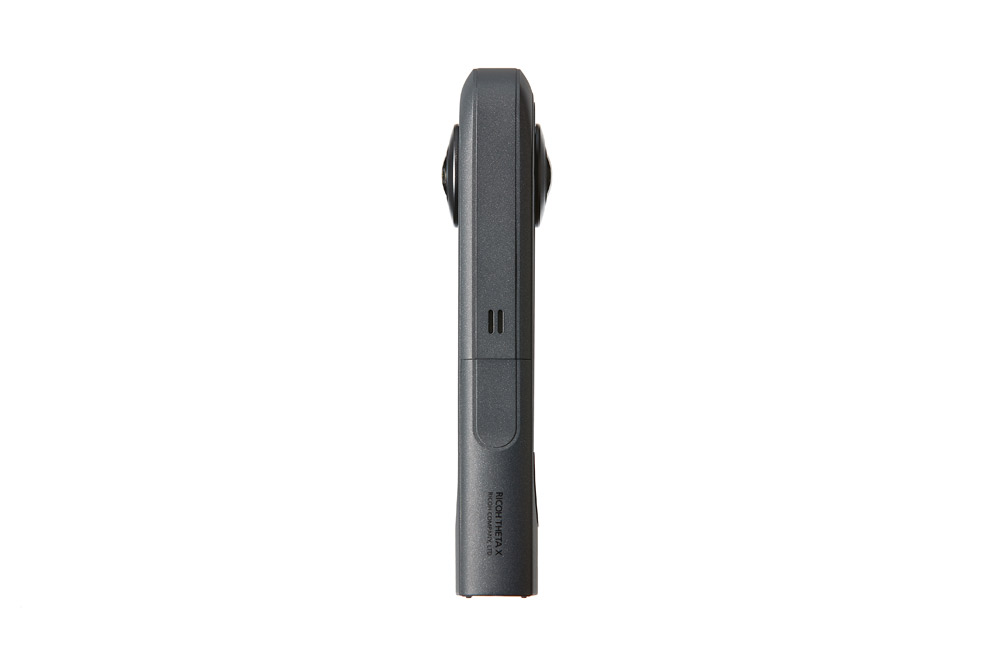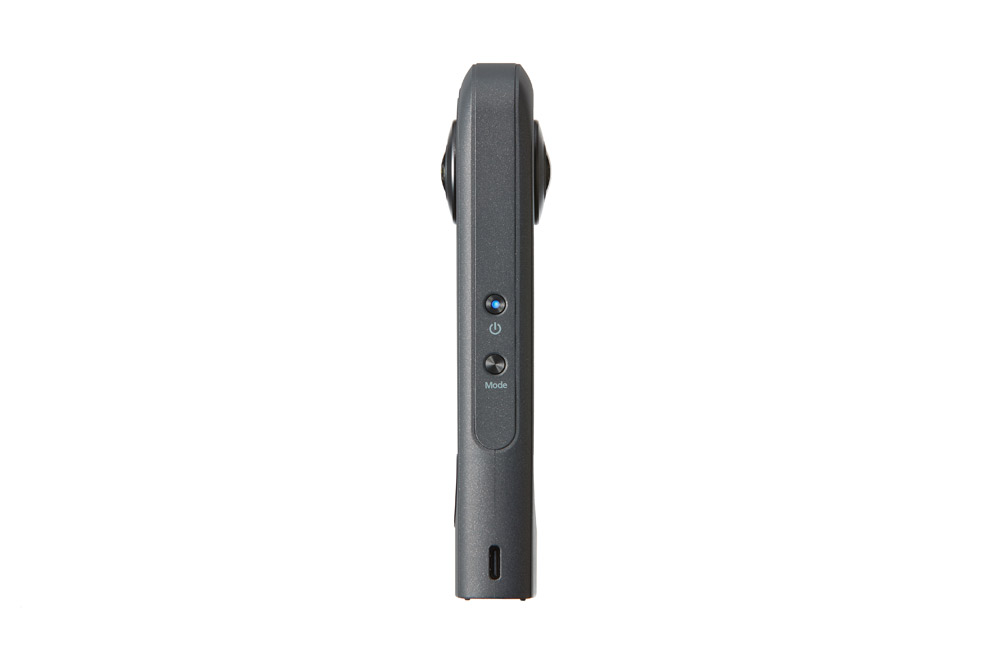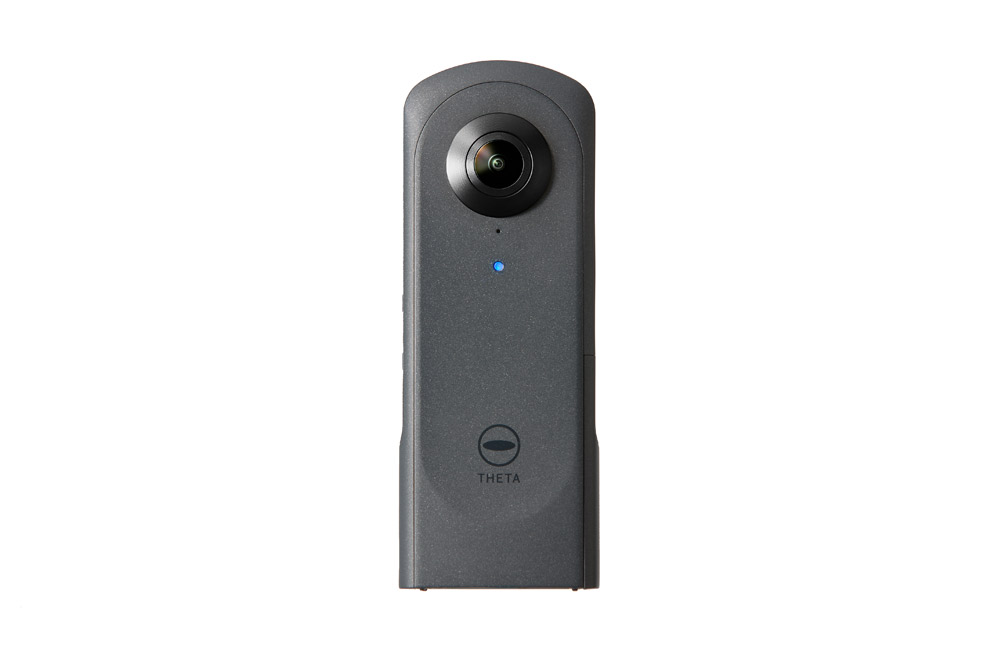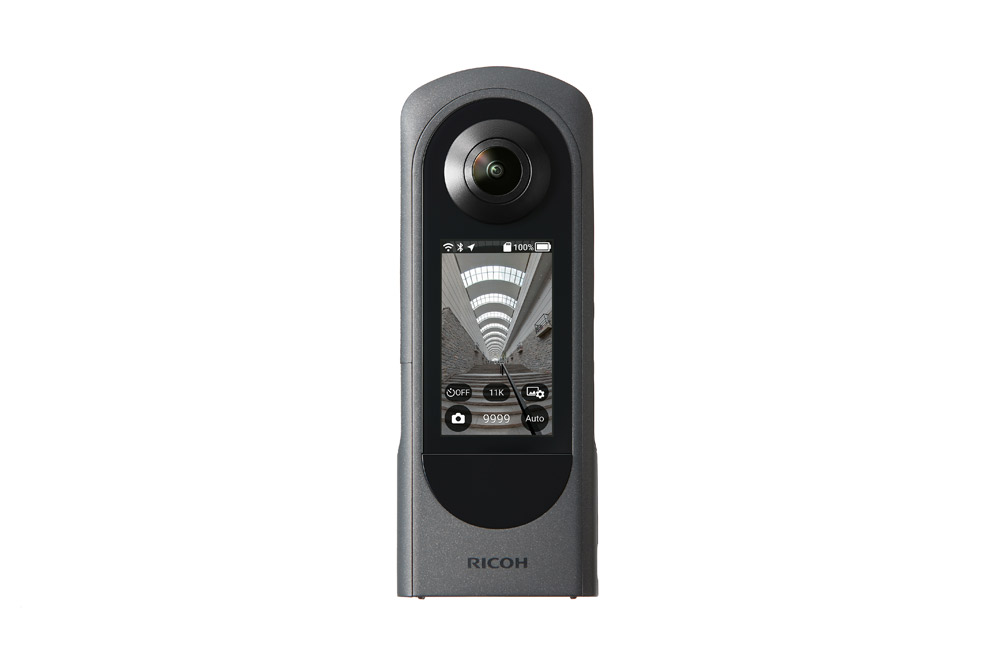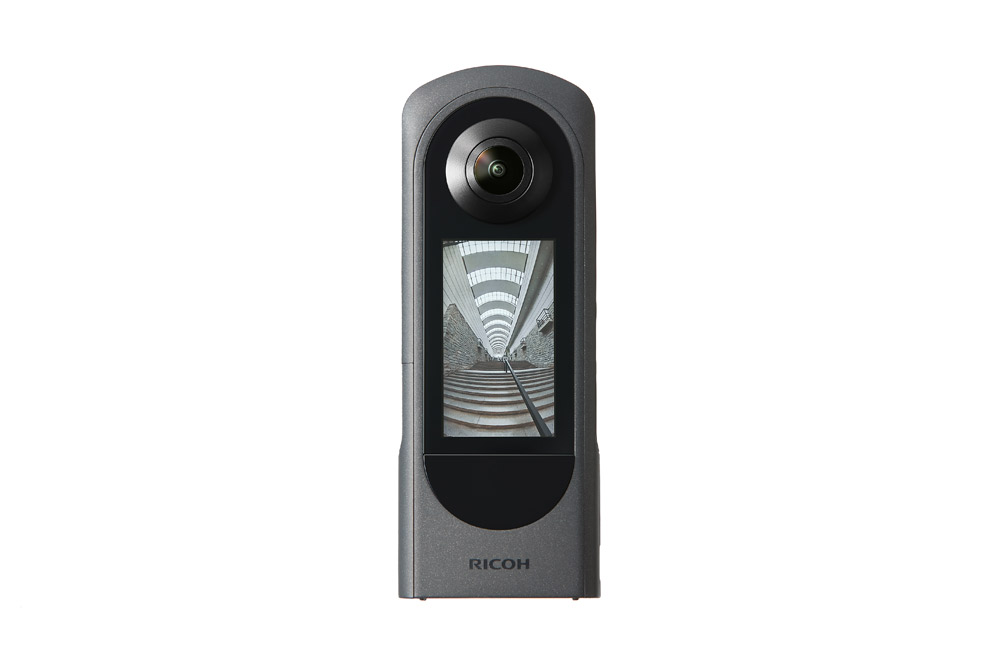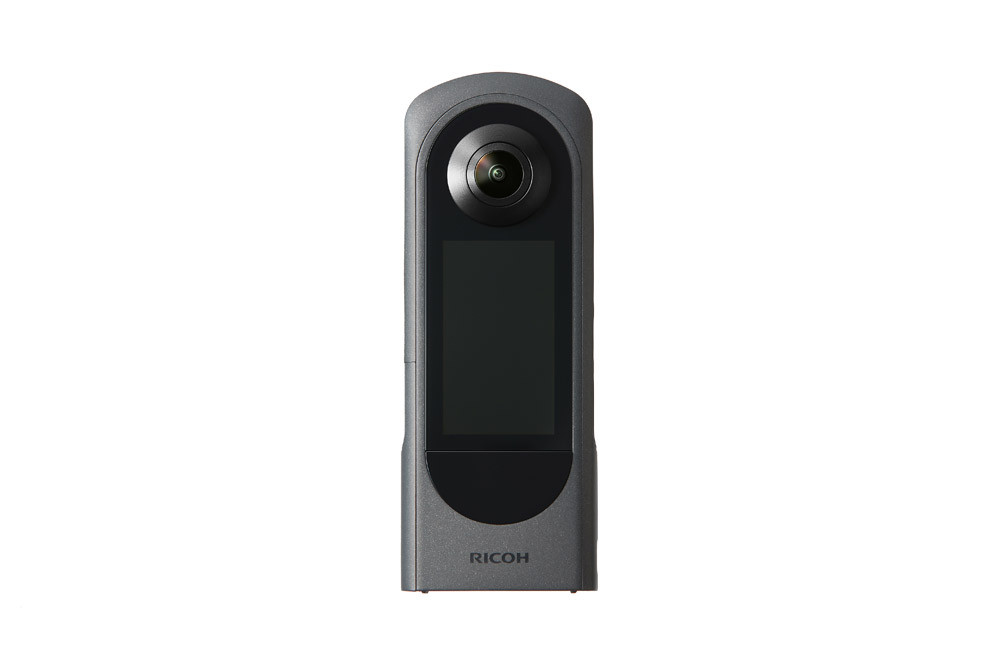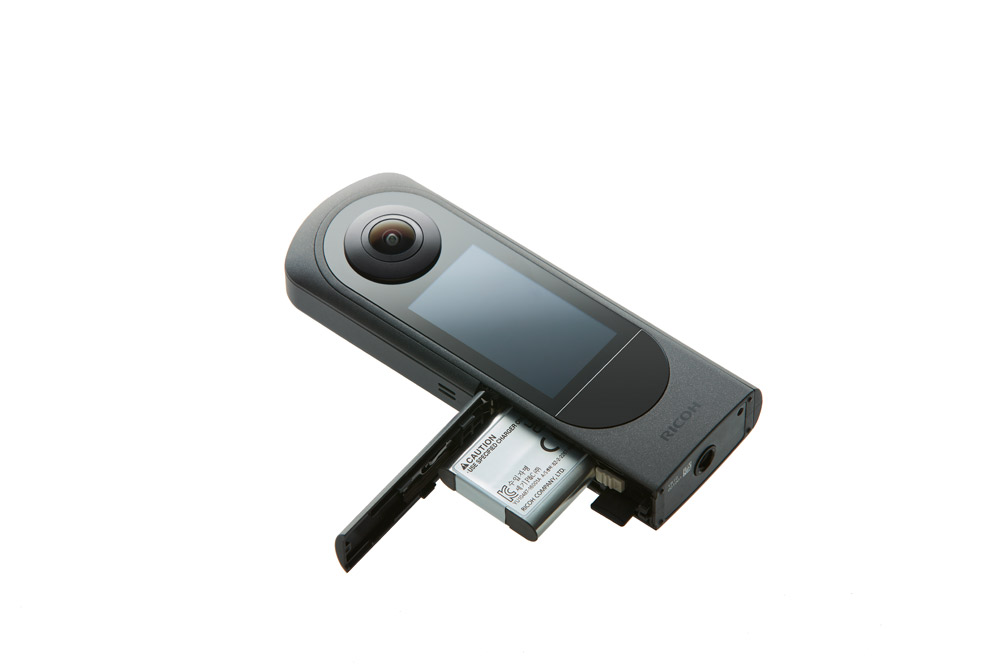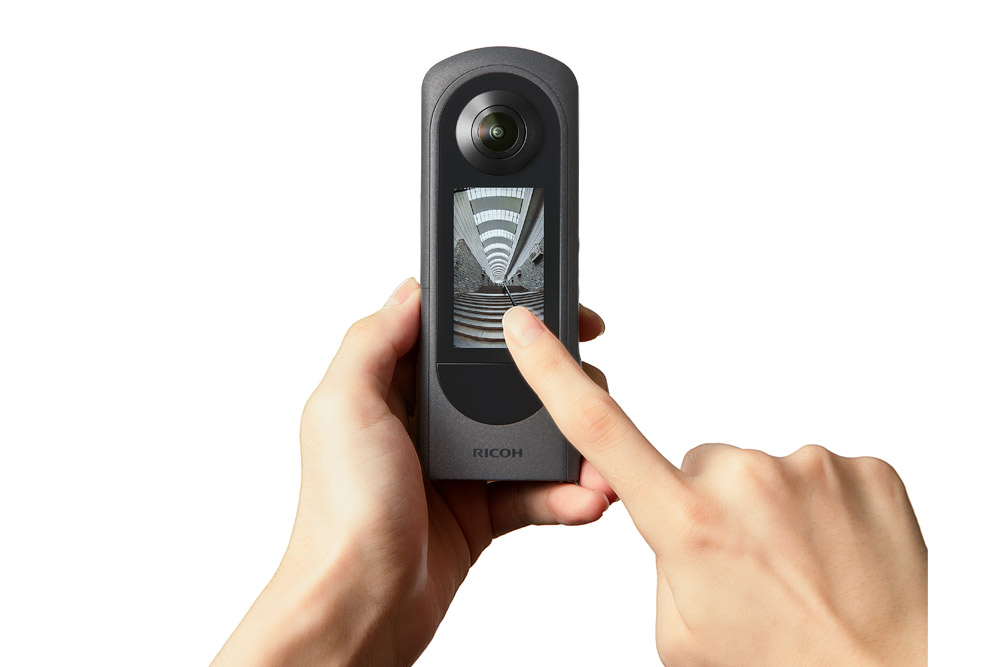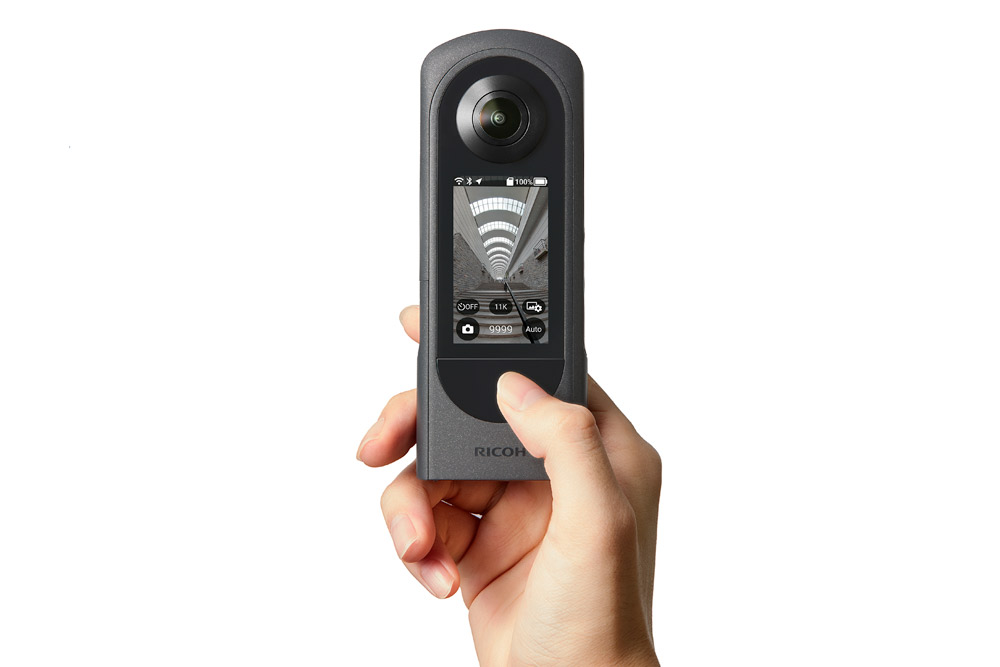 RICOH THETA X
Rechargeable Battery DB-110
USB Cable
Soft Case