Papilio II Series
PENTAX quality and clarity are within reach, at a price that's within reach, too. These compact porro-prism models feature a dual-axis, single body design with synchronized eyepiece adjustment. Aspherical lens elements give you edge-to-edge sharpness. Clear images and clearly affordable.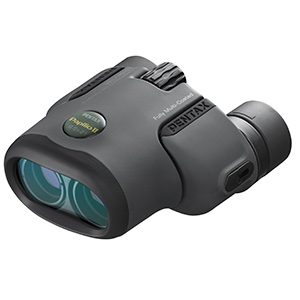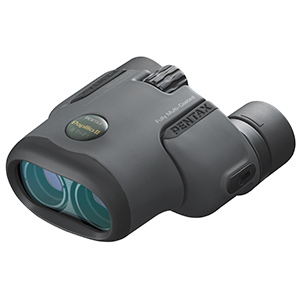 Features
Fully-multi-coated optics assure maximum light transmission resulting in high quality viewing. Every surface of every element is fully coated minimizing internal glare and flare and giving a bright clear view.
Unique Uni-body design enhances durability by locking objective lenses in a single housing and synchronizing the eyepiece movement. This minimizes moving parts and assures these binoculars will function properly and clearly for years to come.
Aspherical lens elements, which are critical in compact binoculars, provide exceptional edge-to-edge sharpness. This assures that items on the edge of your field of view are just as sharp as those in the center.
Available in 6.5×21 and 8.5 x 21 magnifications.
Features the PENTAX-developed Convergent Lens Optical System Engineering mechanism, which automatically slides the left and right objective lenses toward the center when the focus is fixed at a short distance. As a result, the right and left image fields are correctly aligned to facilitate close-range viewing.
Specifically developed to satisfy user demands for close-range observation of butterflies and other insects. Thanks to its go-anywhere portability, this series is also ideal for conventional binocular subjects, including spectator sports, travel and hiking.
Papilio II Series
Papilio II Series
Accessories
Eyepiece lens caps
Case
Neck strap
Papilio II Series
What's in the Box
Binocular
Eyepiece lens caps
Case
Neck strap
$400.00Add to cart