SP Series
Exceptional vision quality meets high-end expectations.
Large objective lenses incorporated in the design allow for contrast-rich, bright viewing under all light conditions.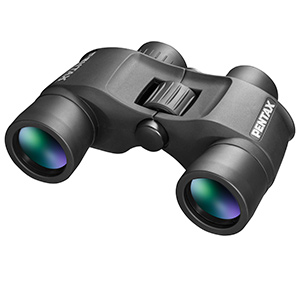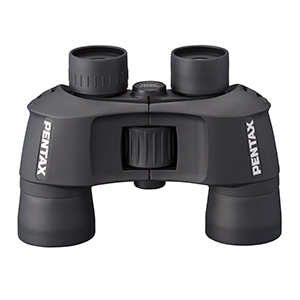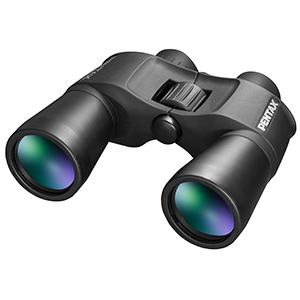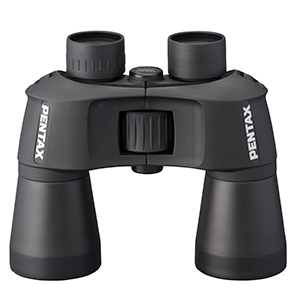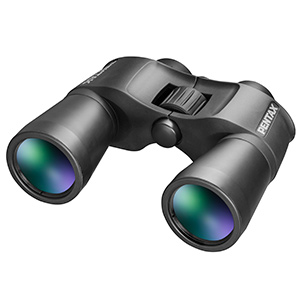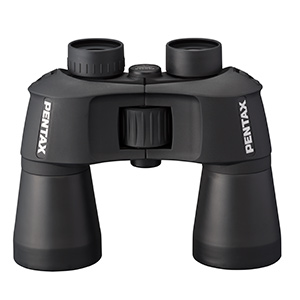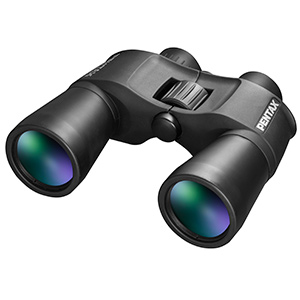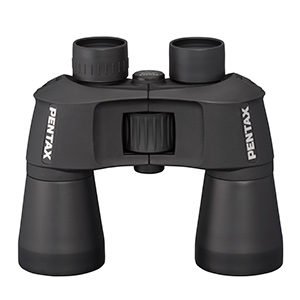 Features
Large objective lens elements provide maximum light gathering capabilities and are perfect for use in low light conditions.
Premium multi-layer coating assures the maximum light transmission through the binocular. The result is bright, crisp, true-to-life images in the widest range of viewing conditions.
Rigid body construction makes these binoculars extremely rugged to maintain optical alignment. This ensures comfortable viewing throughout the life of the product.
Available in 8×40, 10×50, 12×50 and 16×50 magnifications.
SP Series
SP 8×40
Type
Porro-prism centre focusing
Lens construction
Objective lens
Eyepiece lens
2 elements – 1 group
3 elements – 2 groups
Magnification
8X
Objective Lens Diameter
40 mm
Real Field of View
8.2º
Apparent Field of View
60º
Field of view at 1000m
143 m
Field of view at 1000 yards
429 ft.
Exit Pupil
5.0 mm
Eye Relief
13 mm
Relative Brightness
25
Diopter Adjustment
Right diopter ring
Diopter Adjustment Range
±3m-1
Eye Width Adjustment Range
58 to 71 mm
2.3 to 2.8 inches
Focusing Range
6.0 m to infinity
20ft. to Infinity
Eyepiece Ring
Fold-back type
Height & Width:
131 x 187 mm
5.1 inches x 7.4 inches
Thickness
56 mm
2.0 inches
Weight
770g
27.2 oz.
Notes
Body Colour
Black
SP 10×50
Type
Porro-prism centre focusing
Lens construction
Objective lens
Eyepiece lens
2 elements – 1 group
3 elements – 2 groups
Magnification
10X
Objective Lens Diameter
50 mm
Real Field of View
6.5º
Apparent Field of View
59º
Field of view at 1000m
114 m
Field of view at 1000 yards
342 ft.
Exit Pupil
5.0 mm
Eye Relief
13 mm
Relative Brightness
25
Diopter Adjustment
Right diopter ring
Diopter Adjustment Range
±3m-1
Eye Width Adjustment Range
59 to 71 mm
2.3 to 2.8 inches
Focusing Range
9.0 m to infinity
30ft. to Infinity
Eyepiece Ring
Fold-back type
Height & Width:
166 x 198 mm
6.5 inches x 7.8 inches
Thickness
57 mm
2.2 inches
Weight
900g
31.7oz.
Notes
Body Colour
Black
SP 12×50
Type
Porro-prism centre focusing
Lens construction
Objective lens
Eyepiece lens
2 elements – 1 group
3 elements – 2 groups
Magnification
12X
Objective Lens Diameter
50 mm
Real Field of View
5.6º
Apparent Field of View
61º
Field of view at 1000m
98 m
Field of view at 1000 yards
294 ft.
Exit Pupil
4.2 mm
Eye Relief
11 mm
Relative Brightness
17.4
Diopter Adjustment
Right diopter ring
Diopter Adjustment Range
±3m-1
Eye Width Adjustment Range
59 to 71 mm
2.3 to 2.8 inches
Focusing Range
9.0 m to infinity
30ft. to Infinity
Eyepiece Ring
Fold-back type
Height & Width:
160 x 198 mm
6.3 inches x 7.8 inches
Thickness
57 mm
2.2 inches
Weight
870g
30.7oz.
Notes
Body Colour
Black
SP 16×50
Type
Porro-prism centre focusing
Lens construction
Objective lens
Eyepiece lens
2 elements – 1 group
4 elements – 3 groups
Magnification
16X
Objective Lens Diameter
50 mm
Real Field of View
3.5º
Apparent Field of View
52º
Field of view at 1000m
61 m
Field of view at 1000 yards
183 ft.
Exit Pupil
3.1 mm
Eye Relief
13 mm
Relative Brightness
9.8
Diopter Adjustment
Right diopter ring
Diopter Adjustment Range
±4m-1
Eye Width Adjustment Range
59 to 71 mm
2.3 to 2.8 inches
Focusing Range
10.3 m to infinity
34ft. to Infinity
Eyepiece Ring
Fold-back type
Height & Width:
166 x 198 mm
6.5 inches x 7.8 inches
Thickness
57 mm
2.2 inches
Weight
900g
31.7oz.
Notes
Body Colour
Black
SP Series
Accessories
Objective lens caps
Eyepiece lens caps
Case
Neck strap
SP Series
What's in the Box
Binocular
Objective lens caps
Eyepiece lens caps
Case
Neck strap